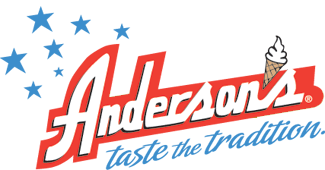 Anderson's Food Truck
Truck Description:
A Buffalo Original! Featuring Anderson's All Natural Roast Beef on Weck. Handmade Ice Cream and more!
Anderson's Frozen Custard  is proud to announce #weckonwheels! That's right – your classic Anderson's favorites are rolling around town!
Our menu features All Natural Roast Beef on Weck, our Handmade Ice Cream Cones, Shakes, Malts and Sundaes!
And yes, we do take credit cards on the food truck; we do not however accept any coupons or promotions.
Sandwiches
All Natural Roast Beef
7.00
Carl's Choice All Natural Roast Beef
8.00
All Natural Roast Beef & Cheddar
8.00
All Natural Barbecue Beef
5.00
with your choice of Kimmelweck and Kaiser Roll
Beverages
Floats 
5.00
Milkshakes made with our Signature Frozen Custard
5.00
Coolers Featuring Johnnie Ryan Pop
5.00
Waters or Johnnie Ryan Bottled Pop
2.00
Sides and Salads
Handmade Potato Chips
2.00
Tomato & Cucumber Salad
4.00
Potato Salad
4.00
Desserts
Handmade Ice Cream & Hand Scooped
Frozen Custard Dishes or Regular Cones
1 scoop 3.50 | 2 scoops 4.50 | 3 scoops 5.50
Sundaes
5.00
Your choice of Hot Fudge, Strawberry, Chocolate, Peanut Butter, Butterscotch, or Caramel.
Whipped Cream, Candies, Chopped Nuts 1.00